Welcome to the website of Great Alne Parish Council.
The Parish Boundary of Great Alne covers an area of 1764 acres and had a total population of 587 at the time of the 2001 Census. Presently there are 232 households in the Parish some of which are in a Conservation Area. The other Parish's that border Great Alne are Kinwarton, Haselor, Aston Cantlow, Coughton, Spernal, and the combined parish of Morton Bagot and Oldberrow.
If you require any assistance relating to the COVID-19 pandemic, please visit our COVID-19 page or click HERE.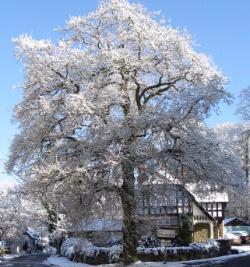 Great Alne Parish Council actively contributes to the community of the parish and holds meetings every two months at Great Alne Primary School on a Thursday evening (from October 2021) at 7pm unless indicated otherwise. Provisional dates for 2021 meetings are listed below. Everyone is welcome to attend.
January - CANCELLED
17 March via Zoom
19 May - GENERAL MEETING CANCELLED. The Annual Meeting and Parish Assembly will be held on this date from 7pm at Great Alne School, School Road, Great Alne, B49 6HQ
23 June - Online Surgery. Please contact the Clerk for the Zoom details
25 August - Face to Face meeting to be held from 7pm at Great Alne School, School Road, Great Alne, B49 6HQ
14 October - Face to Face meeting to be held from 7pm at Great Alne School, School Road, Great Alne, B49 6HQ
December - TBC
Kyla Brown, Clerk
---
Chairman - Mr Lynn Bowring, The Old Cottage, Henley Road, Great Alne
Vice Chairman - Mr Paul Clark - 66 School Road, Great Alne
Mr Ian Millard - West Meadow Barn, Manor Court, Henley Road, Great Alne
Ms Hazel Mainwaring - Hill View, Burford Lane, Shelfield
Mrs Diane Francis - 6 Millway Lodge, Great Alne Park, Great Alne
County Councillor:
Mr Justin Kerridge - justinkerridge@warwickshire.gov.uk
District Councillor:
Ms Gill Forman - gill.forman@stratford-dc.gov.uk
Clerk:
Kyla Brown, 2 Gunn Court, Park Lane, Great Alne
greatalne.parishcouncil@googlemail.com
T: 07833 790375