Skip the navigation, access key S
|
Stratford-on-Avon District Council home page, access key 1
|
Stratford-on-Avon District Council news, access key 2
|
Stratford-on-Avon District Council site map, access key 3
|
Search the Stratford-on-Avon District Council site, access key 4
|
Frequently asked questions, access key 5
|
Help using this website, access key 6
|
Form for providing a complaint, access key 7
|
About this website, access key 8
|
Form for providing feedback, access key 9
|
Accessibility tips and access keys, access key 0
|
Full graphics version | Change low graphics options | Skip navigation | Site map | Help | Contact us
|
Home page | Publications | Events | Meeting diary | Online payments
News
WARWICKSHIRE COUNTY COUNCIL - CONSULTATIONS
Warwickshire County Council regularly request input from the community on a variety of different matters via online consultations. These tend to be short surveys/questionnaires. The link 'WCC Consultations' under 'external links' on the right hand side of the page will take you to the home page for all current consultations. As of 5th September 2019, there are 5 open, including the draft Warwickshire Rail Strategy 2019-2034 and Warwickshire Cyber Crime Survey. Please do get involved and have your say!
NEW HOUSING DEVELOPMENT - SALTER'S OAK - SPERNAL LANE
The development at Salter's Oak is now nearing build completion. Eight of the ten local market homes for sale (plots 2-9) have been sold with seven of the properties handed over and occupied. The remaining sold property is due to be handed over at the end of August/early September. Plot 10, the completed 2-bedroom cottage has now been reserved, and construction on plot 1 (where the site cabin was situated) is close to completion and it is anticipated that it will be handed over in early September. Eight of the ten affordable homes to rent (plots 11-15) were handed over to Orbit and Warwickshire Rural Housing Association on 30th July and the residents have now moved in. Plots 16 & 17 are due to be handed over shortly. The hoarding that runs in front of plot 1 and between plots 1 & 2 (the 2 properties at the front of the development) is due to be removed mid-August and once the kerbs to the right of plot 1 have been installed we can prepare for the estate road to be tarmacked. The landscaping to the communal areas will continue in line with the planting seasons. The street name for the development, with the exception of Sycamore House, which has its own direct access onto Spernal Lane, is Linfoot Oaks, and we are extremely proud that it has been named in memory of Ken Linfoot, Linfoot Country Homes' founding Chairman and Chief Executive, who was such an active and well-respected member of the Parish.
PARISH ASSEMBLY
Great Alne Parish Council held their Parish Assembly on Saturday 18th May 2019 at Great Alne & Kinwarton Memorial Hall. Thank you to everyone who attended. The Chair of the Parish Council gave his Annual Report and report on the accounts.
Minutes and four accompanying documents for the 2018 Parish Assembly can be downloaded as PDFs from the right hand side of the page.
GREAT ALNE PAROCHIAL CHARITY- MONEY WORRIES?
Are you struggling to find money to buy fuel this winter, pay a utility bill, replace a broken washing machine or fridge, or perhaps to pay for an urgent household repair or a taxi trip for a hospital appointment, or for some gardening when someone is ill?
Great Alne Parochial Charity can provide cash quickly and with the minimum of fuss to meet all kinds of urgent needs of a one-off nature that would otherwise be unaffordable. There are no restrictions on what help can be given. The money would be a grant not a loan. There would be no need to pay it back.
If you or someone you know needs financial assistance the charity would very much like to hear from you. Please phone Adrian (764261), Geoff (488405), Ian (488492) or Judy (488501) and they will see what they can do to help. All calls will be treated in strictest confidence.
DEFIBRILLATOR IN GREAT ALNE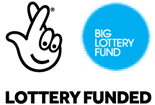 The Lifeline View defibrillator is in an unlocked Rotaid cabinet In the telephone kiosk on School Road. You will need to twist and turn the circular lid to release. There is also an emergency phone. The defibrillator has been adopted by the Community Heartbeat Trust (CHT), is maintained by them but is regularly inspected by the Parish Council.
The Parish Council is grateful to the Big Lottery Fund for awarding a grant to purchase the defibrillator.
Please see the downloadable advice guide from CHT following awareness sessions on the right hand side of this page- 'What to do if someone collapses'.
A defibrillator is also located at Great Alne Park (formerly Maudslay Park) in the Reception Area of Maudslay House (the main clubhouse) by the left hand side of the entrance door hanging on a coat stand. A further defibrillator in the village is also being considered.
GREAT ALNE PARK RETIREMENT VILLAGE (Formerly MAUDSLAY PARK) UPDATE- SUMMER 2019
Kelly Webb, has provided the following update: The team at Great Alne Park would like to thank everyone who attended Parkfest on 20th July 2019. There was a fantastic turnout and the day was enjoyed by all. Great Alne Park are planning another music and dinner evening in September and more information will be provided soon. A Christmas menu will also be created soon. The Thursday themed evenings are going well and they have a steady number of people attending every week. Great Alne Park would love to see more residents each week. Please call to book your place. Sunday lunch is proving very popular and booking is a must! Bookings can be made by emailing Kelly or calling 01789 489103. If it is out of hours, there is an answerphone where booking requests can be left. Kelly regretfully informed us that Tina Digby is no longer the Village Manager. She resigned from this post in early August. Kelly said 'Tina will be greatly missed. She made such an impact on moving the village forward in such a positive way'.
ROYAL MAIL- TACKLING SCAM MAIL
Royal Mail are raising awareness about scam mail. You can report scam mail in the following ways:
Write to Royal Mail at FREEPOST SCAM MAIL enclosing any items of scam mail
Call the Royal Mail Scam Mail Hotline on 0800 0113 466
Email: scam.mail@royalmail.com
DID YOU KNOW?
Residents in Warwickshire can now report Traffic Offences using digital evidence from dash cams.
Follow the link on the right of the page for further details.
BUS SERVICE IN GREAT ALNE
Just a quick reminder of the following bus services in Great Alne:
X19 operated mainly by Stagecoach with some peak journeys by Diamond Bus- 6 days a week including Bank Holidays (not Sundays)
Flexibus 212 operated by A & M Group - One journey a day on Tuesdays and Fridays
Flexibus 512 operated by A & M Group - One journey a day on Mondays
The UBUS community transport service can be used for a wide range of individual travel needs in the district, such as visiting friends, attending social groups, leisure activities, lifelong learning and, of course, shopping. Please note it cannot be used to attend medical appointments (please use the Volunteer Drivers scheme operated through VASA). The service operates from 9.30am-2.30pm Monday- Friday. Requires registration, please telephone 01789 264491 (See below for full details)
THE UBUS COMMUNITY TRANSPORT SERVICE

UBUS is a ring and ride community transport service operating within Stratford District.

UBUS is available to anyone in the district who struggles to access public transport due to mobility issues, health problems or who lives in an area with no, or infrequent, public transport.

UBUS will collect passengers from their door, drop them off at their destination, pick up again at the agreed point and drop off back at home. Drivers can assist passengers to get on & off the bus and will help with up to 3 shopping bags or a trolley if necessary.

All UBUS vehicles can accommodate a wheelchair.

Depending on where residents live in the district, a single journey costs £2.10, £2.70 or £3.40. Return journeys £4.20, £5.40 or £6.80. Great Alne residents would fall in the £2.70/£5.40 price range.

Residents living in an Orbit property are eligible for a £0.60 discount on their journey.

Journeys need to be booked in advance. Passengers can book up to seven days in advance.

UBUS provides transport in different parts of the district on specific days.

UBUS can be used to visit friends, attend social groups, leisure activities or go shopping. It cannot be used to attend medical appointments. Residents interested in registering with the service should ring 01789 264491.

MOVING PICTURES

Great Alne has a Film Club with screenings usually on the third Thursday of the month at 7.30pm.

For other information about what's going on at the Memorial Hall please use the link on the right hand side of the page.

'REPORT IT!'

Please let the Parish Council know of any local issue that is causing you concern. You can use the Contact Us form in the Information section of this website, or ring the Parish Clerk on 07833 790375 or alternatively email info@greatalne-pc.gov.uk.

If you have something you would like to report to Stratford on Avon District Council you can do this using their on-line forms. Anything from abandoned vehicles, unruly dogs to fly tipping can be reported.

For fly tipping please just click on the link on the right of this page (External Links).

WARWICKSHIRE POLICE, ALCESTER SOUTH SAFER NEIGHBOURHOOD TEAM

Each month a Community Newsletter is produced by the Alcester South Safer Neighbourhood Team that includes details of crime in the area (including Great Alne) and an incident overview. Please see the website for further details and a contact list for the team.

Hidden Document - Spring%202019%20GAPC%20Newsletter%20%20inside%20Final.pdf

Hidden Document - Spring%202019%20GAPC%20Newsletter%20%20cover%20Final.pdf

NEWSLETTER

Regularly the Parish Council endeavours to compile a newsletter containing relevant and up to date information about events and issues within the parish. It is the intention of the Parish Council that every home within the parish boundary receives a copy of this newsletter, however, things can go wrong and if you have not been receiving your newsletter then please let us know, or download a copy from the list on the right hand side of the page. If you would like to receive the newsletter by email then please let us know by contacting info@greatalne-pc.gov.uk.

If you wish to suggest material to be included in the newsletter then please feel free to contact the Clerk, or make your suggestion known at the next Parish Council meeting - a full list of meeting dates can be found on the home page.

ALCESTER TOWN COUNCIL

Great Alne is closely associated with the beautiful market town of Alcester and a link to the town council website is on the right hand side of the page (External links).




Downloads:
What to do if someone collapses (639KB PDF) | Summer 2019 - GAPC Newsletter - inside (305KB PDF) | Summer 2019 - GAPC Newsletter - cover (306KB PDF) | SPRING 2019 - GAPC Newsletter inside (310KB PDF) | SPRING 2019 - GAPC Newsletter Cover (283KB PDF) | WINTER 2018 GAPC Newsletter cover (305KB PDF) | WINTER 2018 GAPC Newsletter inside (309KB PDF) | SUMMER 2018 GAPC Newsletter inside (311KB PDF) | SUMMER 2018 GAPC Newsletter cover (281KB PDF) | SPRING 2018 GAPC Newsletter inside (360KB PDF) | SPRING 2018 GAPC Newsletter cover (311KB PDF) | Winter 2017 GAPC Newsletter inside (389KB PDF) | Winter 2017 GAPC Newsletter cover (453KB PDF) | Summer 2017 GAPC Newsletter cover (323KB PDF) | Summer 2017 GAPC Newsletter inside (612KB PDF) | Spring 2017 GAPC Newsletter inside (394KB PDF) | Spring 2017 GAPC Newsletter cover (338KB PDF) | Great Alne Public Consultation Event Report Jan 2016 (484KB PDF) | Great Alne Local Market HNS Report - April 2014 (434KB PDF) | Great Alne Housing Needs Survey Report 2010 revised August 2015 (3667KB PDF) | Salters Oak- Site layout June 2018 Rev U (1372KB PDF) | Great Alne Park- formerly Maudslay Park- Site Layout Plan Sept 2016 (836KB PDF) | Maudslay Park- Affordable extra care- brief summary March 2017 (444KB PDF) | Help with PDFs

External links:
Warwickshire County Council Consultations | Great Alne & Kinwarton Memorial Hall | Fly tipping online form | Alcester Town Council | Reporting traffic offences | Linfoot Country Homes Ltd

See also:
Great Alne

Main navigation:
News | The Parish Council | Planning | The Village | Groups | Recreation & Local Environment | Information | Archived Documents

Contact us
Stratford-on-Avon District Council
Elizabeth House,
Church Street,
Stratford-upon-Avon,
Warwickshire,
CV37 6HX

E: info@stratford-dc.gov.uk
Tel: 01789 267 575
Fax: 01789 260 007
Minicom: 01789 260 747
Area offices | Further contacts

Copyright © 2005 Stratford-on-Avon District Council