Skip the navigation, access key S
|
Stratford-on-Avon District Council home page, access key 1
|
Stratford-on-Avon District Council news, access key 2
|
Stratford-on-Avon District Council site map, access key 3
|
Search the Stratford-on-Avon District Council site, access key 4
|
Frequently asked questions, access key 5
|
Help using this website, access key 6
|
Form for providing a complaint, access key 7
|
About this website, access key 8
|
Form for providing feedback, access key 9
|
Accessibility tips and access keys, access key 0
|
Full graphics version | Change low graphics options | Skip navigation | Site map | Help | Contact us
|
Home page | Publications | Events | Meeting diary | Online payments
News
NEW HOUSING DEVELOPMENT SPERNAL LANE
Update April 2019:
Seven homes for rent will become available in June of this year at the new housing development at Salter's Oaks Great Alne. The homes will be allocated using the system "Home Choice Plus" which will be administered by Stratford-on-Avon District Council. For more information, click here.
Update March 2019:
Plots 1 & 2 (the view home) were released for sale on 9th March 2019. These are the final two local market homes for sale and will be offered exclusively until Friday 31st May 2019 to people who have a local connection to the Parish of Great Alne.
Linfoot Country Homes Ltd are now onsite (May 2018) at Salter's Oak. Please see the downloadable site services layout on the right hand side of the page.
The new homes are proposed to meet the housing needs of Great Alne parish, as identified through Housing Needs Surveys from 2010 and 2014. Occupancy of the new homes would be restricted to local people by way of a Planning Agreement.
It is anticipated that the affordable homes will be started in June and completed in summer 2019. The formal 12 weeks sales period for the first plots will commence on 6 October 2018. The formal 12 week sales period for the remaining plots will start following the opening of the viewhome in December. Sales prices and information for all plots will be released in September prior to the commencement of the formal sales periods. Please also see the external link to Linfoot Country Homes Ltd on the right hand side of the page.
It should be noted that the affordable homes (ie not local market homes) will be allocated using the system "Home Choice Plus" which will be administered by Stratford on Avon District Council. You must have a local connection with Great Alne to be eligible and you must also be registered in advance on the Stratford District Council Housing list in order to be able to bid for one of the new homes. For the definition of a "local connection", please contact Philippa Osborne on 0300 1234 009.
You can register on the housing list by visiting www.homechoiceplus.org.uk OR e-mailing housingadviceteam@stratford-dc.gov.uk OR by telephoning Stratford District Council on 01789-260861 OR by visiting Stratford District Council at Elizabeth House, Church Street, Stratford upon Avon CV47 6HX.
In addition to the above, if you would like Warwickshire Rural Housing Association to inform you when the properties are going to be advertised please complete one of their Register of Interest forms. You can request a form from Philippa Osborne by emailing her at: Philippa.osborne@midlandsrural.org.uk
PARISH ASSEMBLY
Great Alne Parish Council will be holding their Parish Assembly on Saturday 18th May 2019 at Great Alne & Kinwarton Memorial Hall. This will take the format of a coffee morning with short presentations by local clubs/organisations to showcase their activities to both new residents and those more familiar with village activities. The Chair of the Parish Council will give his Annual Report and report on the accounts.
Minutes and three accompanying documents for the 2017 Parish Assembly can be downloaded as PDFs from the right hand side of the page.
GREAT ALNE PAROCHIAL CHARITY- MONEY WORRIES?
Are you struggling to find money to buy fuel this winter, pay a utility bill, replace a broken washing machine or fridge, or perhaps to pay for an urgent household repair or a taxi trip for a hospital appointment, or for some gardening when someone is ill?
Great Alne Parochial Charity can provide cash quickly and with the minimum of fuss to meet all kinds of urgent needs of a one-off nature that would otherwise be unaffordable. There are no restrictions on what help can be given. The money would be a grant not a loan. There would be no need to pay it back.
If you or someone you know needs financial assistance the charity would very much like to hear from you. Please phone Adrian (764261), Geoff (488405), Ian (488492) or Judy (488501) and they will see what they can do to help. All calls will be treated in strictest confidence.
STRATFORD ON AVON DISTRICT COUNCIL TREE MANAGEMENT PROTOCOL
Stratford on Avon District Council have produced a Tree Management Protocol (see downloadable documents on right hand side of the page). This document is intended to act as a single point of reference to establish a clear, consistent and structured approach to issues affecting District Council owned trees. The Protocol has been designed for the following purposes:
*To establish the responsibility of the Council in relation to its tree stock;
*To ensure that resources are correctly allocated from a risk perspective and that the management of trees on any particular site is fulfilling what is considered to be reasonably practicable; and
*To provide advice and guidance in relation to requested remedial tree works.
DEFIBRILLATOR IN GREAT ALNE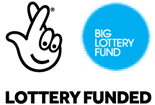 The Lifeline View defibrillator is in an unlocked Rotaid cabinet In the telephone kiosk on School Road. You will need to twist and turn the circular lid to release. There is also an emergency phone. The defibrillator has been adopted by the Community Heartbeat Trust (CHT), is maintained by them but is regularly inspected by the Parish Council.
The Parish Council is grateful to the Big Lottery Fund for awarding a grant to purchase the defibrillator.
Please see the downloadable advice guide from CHT following awareness sessions on the right hand side of this page- 'What to do if someone collapses'.
A defibrillator is also located at Great Alne Park (formerly Maudslay Park) in the Reception Area of Maudslay House (the main clubhouse) by the left hand side of the entrance door hanging on a coat stand. A further defibrillator in the village is also being considered.
GREAT ALNE PARK RETIREMENT VILLAGE (Formerly MAUDSLAY PARK) UPDATE- MARCH 2019
Village Manager, Tina Digby has provided the following update:
The Clubhouse opened in July. It has a swimming pool, gym and restaurant. They are now welcoming members and have a range of membership options available
For further information on this and/or classes available please call 01789 489 103 or email bookings@greatalnepark.co.uk
It is very family-friendly and open for all to enjoy – Great Alne Park would love to be an integral part of the village and hope residents will support them
Bank Holiday Monday, 27th May, they are hosting a falconry, music event for residents and the local community ·
ParkFest is booked for Saturday 20th July
They are open 7 days a week between 10.00am – 4.00pm
There is a site layout plan available as a downloadable PDF on the right hand side of the page. If you have any concerns about Great Alne Park please contact the Clerk or Cllr Marie Holding.
ROYAL MAIL- TACKLING SCAM MAIL
Royal Mail are raising awareness about scam mail. You can report scam mail in the following ways:
Write to Royal Mail at FREEPOST SCAM MAIL enclosing any items of scam mail
Call the Royal Mail Scam Mail Hotline on 0800 0113 466
Email: scam.mail@royalmail.com
DID YOU KNOW?
Residents in Warwickshire can now report Traffic Offences using digital evidence from dash cams.
Follow the link on the right of the page for further details.
BUS SERVICE IN GREAT ALNE
Just a quick reminder of the following bus services in Great Alne:
X19 operated mainly by Stagecoach with some peak journeys by Diamond Bus- 6 days a week including Bank Holidays (not Sundays)
Flexibus 212 operated by A & M Group - One journey a day on Tuesdays and Fridays
Flexibus 512 operated by A & M Group - One journey a day on Mondays
The UBUS community transport service can be used for a wide range of individual travel needs in the district, such as visiting friends, attending social groups, leisure activities, lifelong learning and, of course, shopping. Please note it cannot be used to attend medical appointments (please use the Volunteer Drivers scheme operated through VASA). The service operates from 9.30am-2.30pm Monday- Friday. Requires registration, please telephone 01789 264491 (See below for full details)
THE UBUS COMMUNITY TRANSPORT SERVICE

UBUS is 3 years old!

The UBUS community transport service has been running for 3 years now. Previously known as Community Links, UBUS came into effect in June 2014 and since then an amazing 30,000 journeys have been made across the district by over 800 registered users.

UBUS is a ring and ride community transport service operating within Stratford District.

UBUS is available to anyone in the district who struggles to access public transport due to mobility issues, health problems or who lives in an area with no, or infrequent, public transport.

Passengers can travel between 9:30am and 2:30pm.

UBUS will collect passengers from their door, drop them off at their destination, pick up again at the agreed point and drop off back at home. Drivers can assist passengers to get on & off the bus and will help with up to 3 shopping bags or a trolley if necessary.

All UBUS vehicles can accommodate a wheelchair.

Depending on where residents live in the district, a single journey costs £2.10, £2.70 or £3.40. Return journeys £4.20, £5.40 or £6.80. Great Alne residents would fall in the £2.70/£5.40 price range.

Residents living in an Orbit property are eligible for a £0.60 discount on their journey.

Journeys need to be booked in advance. Passengers can book up to seven days in advance.

UBUS provides transport in different parts of the district on specific days.

• West of Stratford - Operates on Mondays, Tuesdays, Wednesdays, Thursdays & Fridays (includes Great Alne)

• East of Stratford – Operates on Mondays, Wednesdays & Fridays

• South of Stratford – Operates on Tuesdays, Wednesdays & Thursdays

• Stratford Town - Operates on Mondays to Fridays

• Southam & Surrounding area – Operates on Mondays, Tuesdays, Thursdays

UBUS can be used to visit friends, attend social groups, leisure activities or go shopping. It cannot be used to attend medical appointments. Residents interested in registering with the service should ring 01789 264491. For further information contact Marie Darwen at Stratford District Council on 01789 260108.

COMMUNITY SPEED WATCH

Whilst the the Community Speed Watch programme is now up and running....the Parish Council is still looking for two more volunteers to assist with this initiative. Could you be one of them?!

NEIGHBOURHOOD WATCH

There is a small group of Neighbourhood Watch in the Spernal Lane area. The work of the Neighbourhood Watch (NW) scheme and NW groups is to try to raise awareness about crime- what can happen and what can be done about it. For example, tamper proof number plate screws are available free of charge from the Police. It is intended that the Alcester model of communication, weekly reports and a monthly summary of incidents and advice by email, will be rolled out across the district. Current topical crimes are distraction burglaries- often in supermarket car parks and domestic fuel tank/oil thefts.

If you would be interested in rekindling the Neighbourhood Watch group in Great Alne then please get in touch with the Parish Clerk.

MOVING PICTURES

Great Alne has a Film Club with screenings usually on the third Thursday of the month at 7.30pm.

For other information about what's going on at the Memorial Hall please click here for further details.

'REPORT IT!'

Please let the Parish Council know of any local issue that is causing you concern. You can use the Contact Us form in the Information section of this website, or ring the Parish Clerk on 07833 790375 or alternatively email info@greatalne-pc.gov.uk.

If you have something you would like to report to Stratford on Avon District Council you can do this using their on-line forms. Anything from abandoned vehicles, unruly dogs to fly tipping can be reported.

For fly tipping please just click on the link on the right of this page (External Links).

WARWICKSHIRE POLICE, ALCESTER SOUTH SAFER NEIGHBOURHOOD TEAM

Each month a Community Newsletter is produced by the Alcester South Safer Neighbourhood Team that includes details of crime in the area (including Great Alne) and an incident overview. Please see the website for further details and a contact list for the team.

Hidden Document - Spring%202019%20GAPC%20Newsletter%20%20inside%20Final.pdf

Hidden Document - Spring%202019%20GAPC%20Newsletter%20%20cover%20Final.pdf

NEWSLETTER

Regularly the Parish Council endeavours to compile a newsletter containing relevant and up to date information about events and issues within the parish. It is the intention of the Parish Council that every home within the parish boundary receives a copy of this newsletter, however, things can go wrong and if you have not been receiving your newsletter then please let us know, or download a copy from the list on the right hand side of the page. If you would like to receive the newsletter by email then please let us know by contacting info@greatalne-pc.gov.uk

If you wish to suggest material to be included in the newsletter then please feel free to contact the Clerk, or make your suggestion known at the next Parish Council meeting - a full list of meeting dates can be found on the home page.

ALCESTER TOWN COUNCIL

Great Alne is closely associated with the beautiful market town of Alcester and a link to the town council website is on the right hand side of the page (External links).




Downloads:
What to do if someone collapses (639KB PDF) | Salter's Oak - Warwickshire Rural Housing Association (70KB PDF) | SPRING 2019 - GAPC Newsletter inside (310KB PDF) | Great Alne Public Consultation Event Report Jan 2016 (484KB PDF) | SPRING 2019 - GAPC Newsletter Cover (283KB PDF) | Great Alne Local Market HNS Report - April 2014 (434KB PDF) | Great Alne Housing Needs Survey Report 2010 revised August 2015 (3667KB PDF) | Spring 2017 GAPC Newsletter cover (338KB PDF) | Spring 2017 GAPC Newsletter inside (394KB PDF) | Summer 2017 GAPC Newsletter cover (323KB PDF) | Summer 2017 GAPC Newsletter inside (612KB PDF) | Winter 2017 GAPC Newsletter cover (453KB PDF) | Winter 2017 GAPC Newsletter inside (389KB PDF) | SPRING 2018 GAPC Newsletter cover (311KB PDF) | SPRING 2018 GAPC Newsletter inside (360KB PDF) | SUMMER 2018 GAPC Newsletter cover (281KB PDF) | SUMMER 2018 GAPC Newsletter inside (311KB PDF) | WINTER 2018 GAPC Newsletter cover (305KB PDF) | WINTER 2018 GAPC Newsletter inside (309KB PDF) | Salters Oak- Site layout June 2018 Rev U (1372KB PDF) | Maudslay Park- Affordable extra care- brief summary March 2017 (444KB PDF) | Great Alne Park- formerly Maudslay Park- Site Layout Plan Sept 2016 (836KB PDF) | 2017 Great Alne Parish Assembly Minutes (145KB PDF) | 2017 Parish Assembly Appendix 1 Annual Report 2016-17 (357KB PDF) | 2017 Parish Assembly Appendix 2 Accounts 2016-17 (10KB PDF) | 2017 Parish Assembly Appendix 3 - GAKMH Trustee Summary (205KB PDF) | SDC Tree Management Protocol (219KB PDF) | Help with PDFs

External links:
Great Alne & Kinwarton Memorial Hall | Fly tipping online form | Alcester Town Council | Reporting traffic offences | Linfoot Country Homes Ltd

See also:
Great Alne

Main navigation:
News | The Parish Council | Planning | The Village | Groups | Recreation & Local Environment | Information | Archived Documents

Contact us
Stratford-on-Avon District Council
Elizabeth House,
Church Street,
Stratford-upon-Avon,
Warwickshire,
CV37 6HX

E: info@stratford-dc.gov.uk
Tel: 01789 267 575
Fax: 01789 260 007
Minicom: 01789 260 747
Area offices | Further contacts

Copyright © 2005 Stratford-on-Avon District Council