ROAD CLOSURE- NEWLANDS ALNE HILLS GREAT ALNE
The County Council has given notice of a temporary road closure at the above named location to vehicular traffic to facilitate urgent water pipe repair works.
The closure is effective from 31 July 2017 for a period of up to 5 days. However, it is anticipated that the work will be completed on or before 2 August 2017.
The County Council regrets any inconvenience that may be caused. Please contact WCC Network Management on 01926 412515 in relation to the road closure. For enquiries relating to the works being undertaken on behalf of Severn Trent, contact Total on 01623 880650.
DEFIBRILLATOR IN GREAT ALNE
The Parish Council has been successful in:
Purchasing the telephone kiosk on School Road from BT. NB The public telephone has been removed from the kiosk. Please see the PDF Notice on the right hand side of the page
Obtaining a grant from the Big Lottery Fund for the purchase of a defibrillator. It is intended that the defibrillator will be housed in the telephone kiosk. We are currently in discussions with Community HeartBeat Trust (CHT) to complete this project.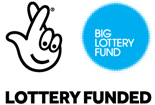 We are also looking into the possibility of a second defibrillator in the village. There will also be a defibrillator located at Maudslay Park in due course.
HOLIDAY WELFARE SCHEME
If you are finding it hard to make ends meet over the school summer holiday then you may be able to get food vouchers to help....Please see the two pieces of information from Warwickshire County Council in PDF downloadable format on the right hand side of the page.
NEW CARERS WELLBEING SERVICE
Warwickshire has a new service aimed at carers- Warwickshire's Joint Adult Carers Strategy and Carer Wellbeing Service. The service will be delivered by the Carers Trust Heart of England over the phone, at GP surgeries tailored to suit the needs of the carer. A wellbeing check will be offered to carers to include a discussion of the carers situation, provision of advice and support- including emotional support, emergency planning and signposting to other services where required. Carers can be referred or contact the service themselves directly on 02476 101040 (Option 4) or by email at carerssupport@carerstrusthofe.org.uk. Please see the downloadable PDF poster on the right hand side of the page.
PARISH ASSEMBLY
Great Alne Parish Council held their Parish Assembly on Saturday 20 May 2017 between 10.30am- 12.30pm at Great Alne & Kinwarton Memorial Hall. Refreshments were provided. There was an opportunity during the morning for local clubs/organisations to showcase their activities to both new residents and those more familiar with village activities.
The Chair of the Parish Council gave his Annual Report and the feedback suggested that this was a worthwhile morning.
COMMUNITY SPEEDWATCH
The Parish Council is still looking for just two more volunteers to assist with the Community Speed Watch initiative. Could you be one of them?!
PROPOSED HOUSING DEVELOPMENT SPERNAL LANE
The planning application for 17 new homes at Spernal Lane went to Planning Committee on 22 February 2017 and was successful. Once the amended Section 106 Agreement has been finalised, planning permission will be granted and detailed construction drawings will be produced. Linfoot Country Homes Ltd aim to be onsite in autumn 2017.
The new homes are proposed to meet the housing needs of Great Alne parish, as identified through Housing Needs Surveys from 2010 and 2014. Occupancy of the new homes would be restricted to local people by way of a Planning Agreement.
It should be noted that the affordable homes (ie not local market homes) will be allocated using the system "Home Choice Plus" which will be administered by Stratford on Avon District Council. You must have a local connection with Great Alne to be eligible and you must also be registered in advance on the Stratford District Council Housing list in order to be able to bid for one of the new homes. For the definition of a "local connection", please contact Philippa Osborne on 0300 1234 009.
You can register on the housing list by visiting www.homechoiceplus.org.uk OR e-mailing housingadviceteam@stratford-dc.gov.uk OR by telephoning Stratford District Council on 01789-260861 OR by visiting Stratford District Council at Elizabeth House, Church Street, Stratford upon Avon CV47 6HX.
In addition to the above, if you would like Warwickshire Rural Housing Association to inform you when the properties are going to be advertised please complete one of their Register of Interest forms. You can request a form from Philippa Osborne by emailing her at: Philippa.osborne@midlandsrural.org.uk
MAUDSLAY PARK UPDATE- MARCH 2017
Progress is still really strong on site
The first 3 cottages will have been completed by the end of March and the first resident was scheduled to move in on 1 April!
Apartment blocks are coming along nicely and the clubhouse is now up to first floor level and progressing well
Affordable extra care- Warwickshire County Council have been unable to find a suitable provider, Stratford on Avon District Council have accepted a commuted sum of £5.085million for offsite affordable provision (Please see the PDF document on the right hand side of the page- Maudslay Park- Affordable extra care- brief summary March 2017)
Mr David Twist has been appointed onsite Village Manager (01789 488901)
If you have any concerns about Maudslay Park please contact either the Clerk or Cllr Mrs Louise Bennett who is the nominated portfolio holder on the Parish Council for this development.
BUS SERVICE IN GREAT ALNE
Just a quick reminder of the following bus services in Great Alne:
X19 operated mainly by Stagecoach with some peak journeys by Diamond Bus- 6 days a week including Bank Holidays (not Sundays)
Flexibus 212 operated by A & M Group - One journey a day on Tuesdays and Fridays
Flexibus 512 operated by A & M Group - One journey a day on Mondays
The UBUS community transport service can be used for a wide range of individual travel needs in the district, such as visiting friends, attending social groups, leisure activities, lifelong learning and, of course, shopping. Please note it cannot be used to attend medical appointments (please use the volunteer drivers scheme operated through VASA). The service operates from 9.30am-2.30pm Monday- Friday. Requires registration, please telephone 01789 264491 (See below for full details)
CSW BROADBAND
CSW Broadband are delighted to advise you that all the hard work has paid off and that superfast broadband is now available in certain parts of Great Alne. Cabinet Great Alne 2 has been upgraded, meaning that properties connected to the upgraded cabinet may now be able to order the improved service. Cabinet 2 is opposite the Huff Cap which roughly means any premises on the Alcester side of the Memorial Hall.
For residents to check which cabinet they are connected to and what speeds they might achieve, they should visit https://www.dslchecker.bt.com/. For the best results they will need to be able to enter a BT landline number for the property. If they do not have this then they can use their address, but it may be less accurate. It should be noted that customers are not restricted to buying a service from BT and that can go to any Internet Service Provider (ISP).
NEIGHBOURHOOD WATCH
There is a small group of Neighbourhood Watch in the Spernal Lane area. The work of the Neighbourhood Watch (NW) scheme and NW groups is to try to raise awareness about crime- what can happen and what can be done about it. For example, tamper proof number plate screws are available free of charge from the Police. It is intended that the Alcester model of communication, weekly reports and a monthly summary of incidents and advice by email, will be rolled out across the district. Current topical crimes are distraction burglaries- often in supermarket car parks and domestic fuel tank/oil thefts.
If you would be interested in rekindling the Neighbourhood Watch group in Great Alne then please get in touch with the Parish Clerk.
MOVING PICTURES
Great Alne has a Film Club with screenings usually on the third Thursday of the month at 7.30pm.
For other information about what's going on at the Memorial Hall please click here for further details.
ENERGY WARWICKSHIRE- TOP UP YOUR OIL BEFORE PRICES RISE!
Energy Warwickshire (part of the charity WRCC) is a group buying syndicate which aims to reduce the costs of buying heating oil by purchasing in bulk. Households in rural communities, particularly those that are off the mains gas network, often find that they are paying substantially more for their heating than their urban counterparts. Energy Warwickshire was set up by WRCC in 2012 to help combat this. Energy Warwickshire collates one group order per month and negotiations then take place with various suppliers to obtain the best price for members. As membership increases so does buying power. In August 2015 the lowest ever price of 28.97p per litre was secured, (10.98p per litre less than the market high price) saving members £66.00 on an order of 1000 litres. We have approximately 500 members in Warwickshire who are now benefitting from our cheaper prices. Energy Warwickshire has a dedicated website which allows members to sign up to use the scheme and place their orders. The site also contains a wealth of information on running a household on heating oil, offers for boiler servicing and quotes from current members on the service they've received. We also offer discounts on LPG cylinders and have access to very competitive rates for bulk LPG supplies. Kerosene is now also available
If you would like any further information on Energy Warwickshire please visit wrccenergy.org.uk or phone 01789 472419
'REPORT IT!'
Please let the Parish Council know of any local issue that is causing you concern. You can use the Contact Us form in the Information section of this website, or ring the Parish Clerk on 07833 790375 or alternatively email info@greatalne-pc.gov.uk.
If you have something you would like to report to Stratford District Council you can do this using their on-line forms. Anything from abandoned vehicles, unruly dogs to fly tipping can be reported, just click on the link on the right of this page (External Links).
WARWICKSHIRE POLICE, ALCESTER SOUTH SAFER NEIGHBOURHOOD TEAM
Each month a Community Newsletter is produced by the Alcester South Safer Neighbourhood Team that includes details of crime in the area (including Great Alne) and an incident overview. Please see the website for further details and a contact list for the team.
THE UBUS COMMUNITY TRANSPORT SERVICE
U-Bus - a unique community transport scheme designed for residents living within the Stratford-on-Avon District. The scheme is for you if you have a general need for local transport and:
Cannot access public transport because of mobility problems or other issues or
Live in an isolated location with no, or infrequent, levels of public transport
The UBUS service can be used for a wide range of individual travel needs, such as visiting friends, attending social groups, leisure activities, lifelong learning and, of course, shopping. It cannot be used to attend medical appointments (please use the volunteer drivers scheme operated through VASA).
UBUS vehicles are fitted with low-floor steps or tail lifts to ensure access for everyone.
The service operates from 9.30am to 2.30pm Monday to Friday. It is FREE to register with UBUS (see telephone number below) irrespective of age and status.
Journeys for residents living in Great Alne cost:
Single Journey: £2.70 / Return Journey: £5.40
Travel on 'Magic Monday' and pay only one way on a return journey.
You can book a UBUS journey by calling the booking team on 01789 264491 between 9.30am and 2.30pm Monday to Friday - have your Membership Number and journey details ready when you call. You can book a journey up to 7 days in advance or a minimum of a day before travel and all bookings are subject to vehicle availability. The earlier you book the more likely you will be able to travel at your preferred time.
PARISH COUNCIL NEWSLETTER
Regularly the Parish Council endevours to compile a newsletter containing relevant and up to date information about events and issues within the parish. It is the intention of the Parish Council that every home within the parish boundary receives a copy of this newsletter, however, things can go wrong and if you have not been receiving your newsletter then please let us know, or download a copy from the list on the right hand side of the page. If you would like to receive the newsletter by email then please let us know by contacting info@greatalne-pc.gov.uk
If you wish to suggest material to be included in the newsletter then please feel free to contact the Clerk, or make your suggestion known at the next Parish Council meeting - a full list of meeting dates can be found on the home page.